Hungarikums are those noteworthy values of Hungary, which characterize the Hungarians by their uniqueness, specialty and quality, and are the peak performance of the Hungarians. They represent the highest achievements of the Hungarians. We have laws layed down in the early 2000's regulating what constitutes a Hungarikum. The main purpose to create the concept of the Hungarikums was to protect and to draw attention to these values and products. If you have trouble what kind of souvenirs should you take home with you, this article can help you to choose! Let us introduce some of the most remarkable hungarikums!
Paprika
Hungary is a major source of high-quality paprika, in grades ranging from sweet (mild, not hot) with a deep bright red colour to rather spicy (hot) with a brownish orange colour. It is a main component of Hungarian Cuisine.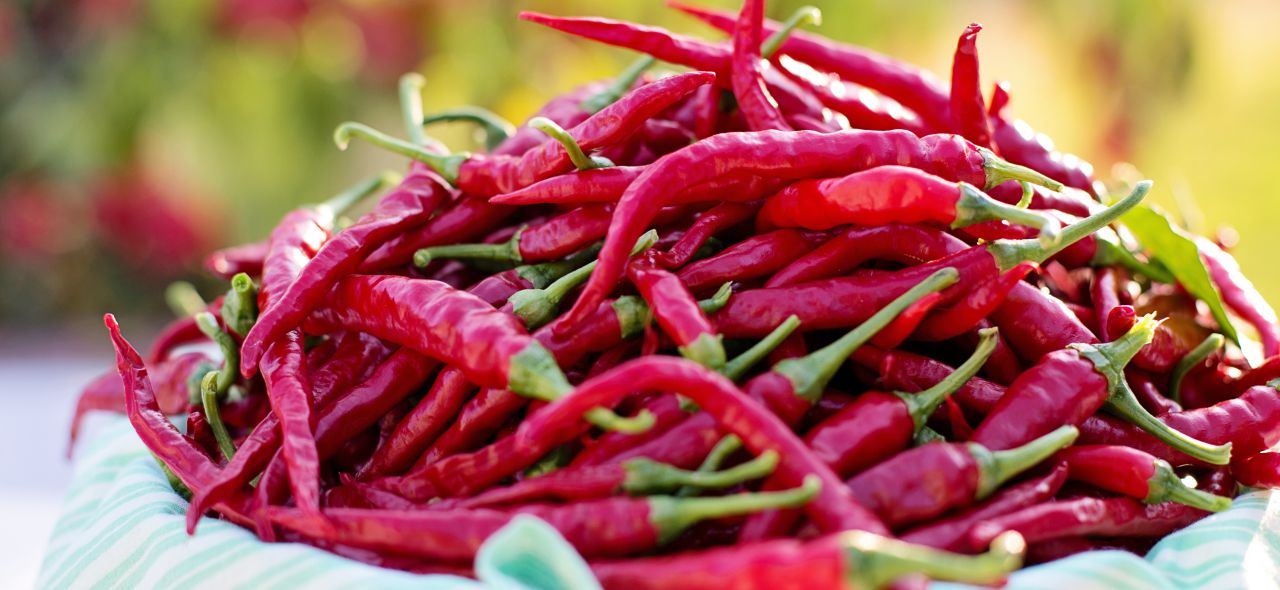 Pálinka
There is no proper word in english for Pálinka, some people translate it as firewater or fruit brandy. This alcoholic drink is made only from fruit. No additional ingredients are accepted by the law except clear water. Real good pálinka is smooth and fruity and the alcohol content is around 40%. According to traditions it is very good after the heavy, greasy Hungarian foods, because it helps to digest. There are hundreds of types of Pálinka, with a high variety on the type of fruit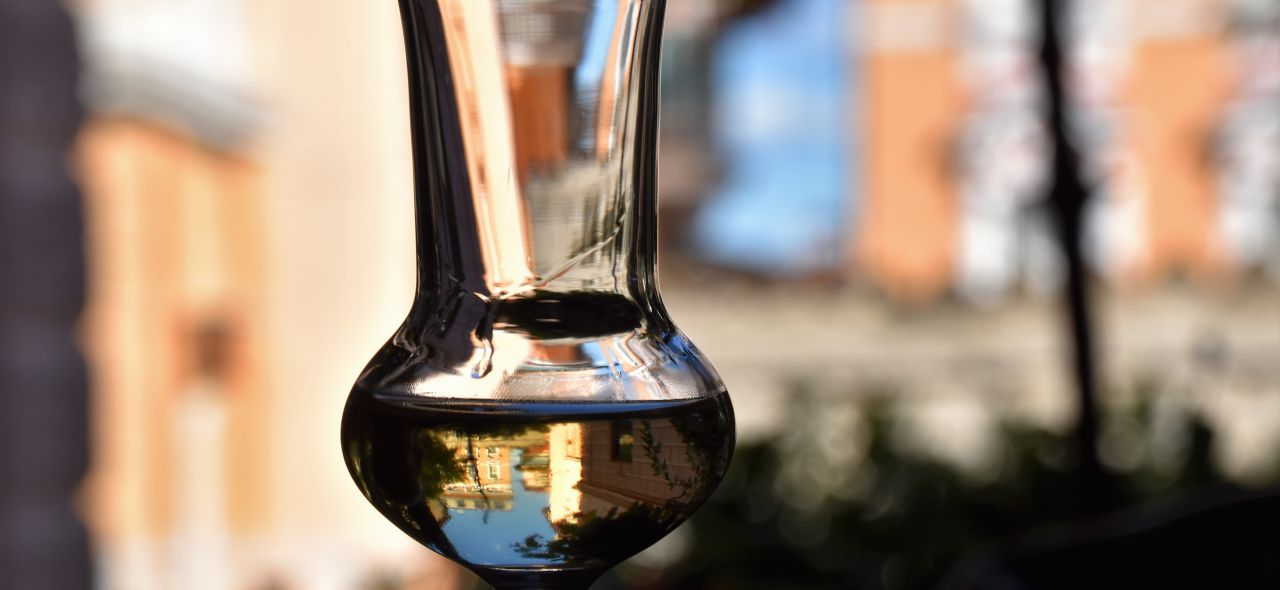 Unicum
Unicum is a special, bitter, alcoholic liqueur made of herbs and spices that Hungarians swear by as an aid to digestion, among many other things. This herbal liqueur is the bitter "brother" of the jagermeister which is much sweeter, but because of its intensive flavour not everybody likes it.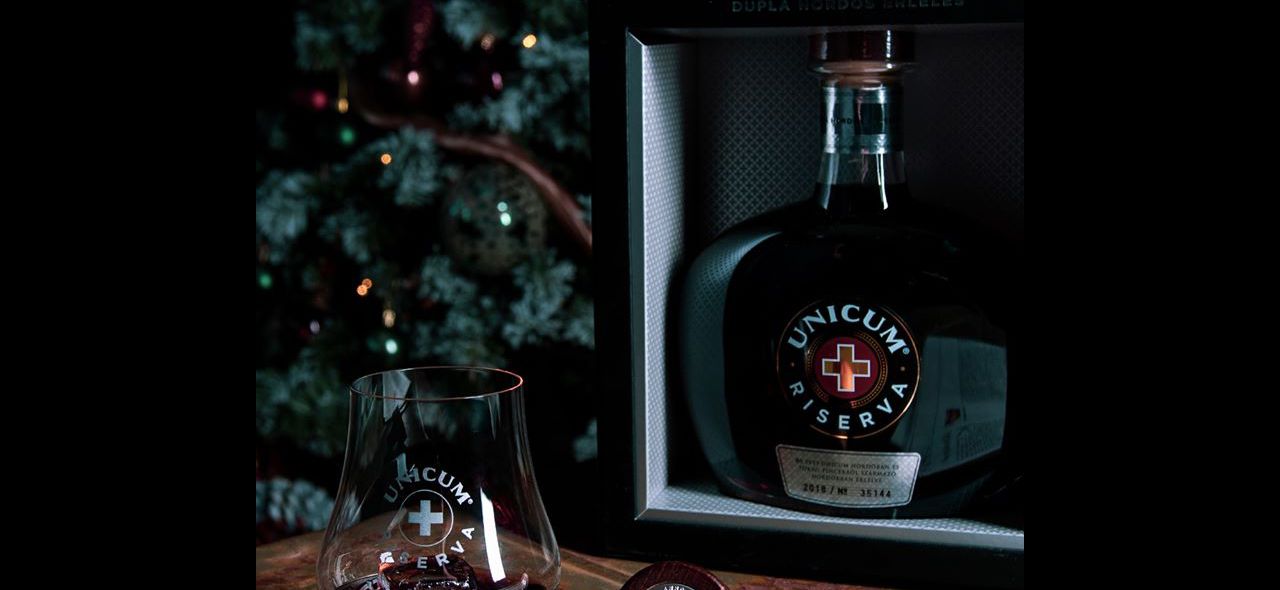 Tokaji Aszú
People interested in the wine culture are perfectly aware which is the famous Hungarian dessert wine. Tokaji Aszú belongs to the Tokaji wine region and it has enjoyed protection since 1737, when a royal decree declared it a closed wine region - the first such region in the world. Thanks to the unique geographical characteristics: the volcanic field, the climate, the slopes, the number of the sunny hours create an ideal ambient for the Botrytis cinerea mold, which does not cause grey mold rot, but noble rot. This is the only wine in the world that mentioned in its nation's national anthem. Not only a perfect choice as a dessert, but amazing with a foie gras as a starter.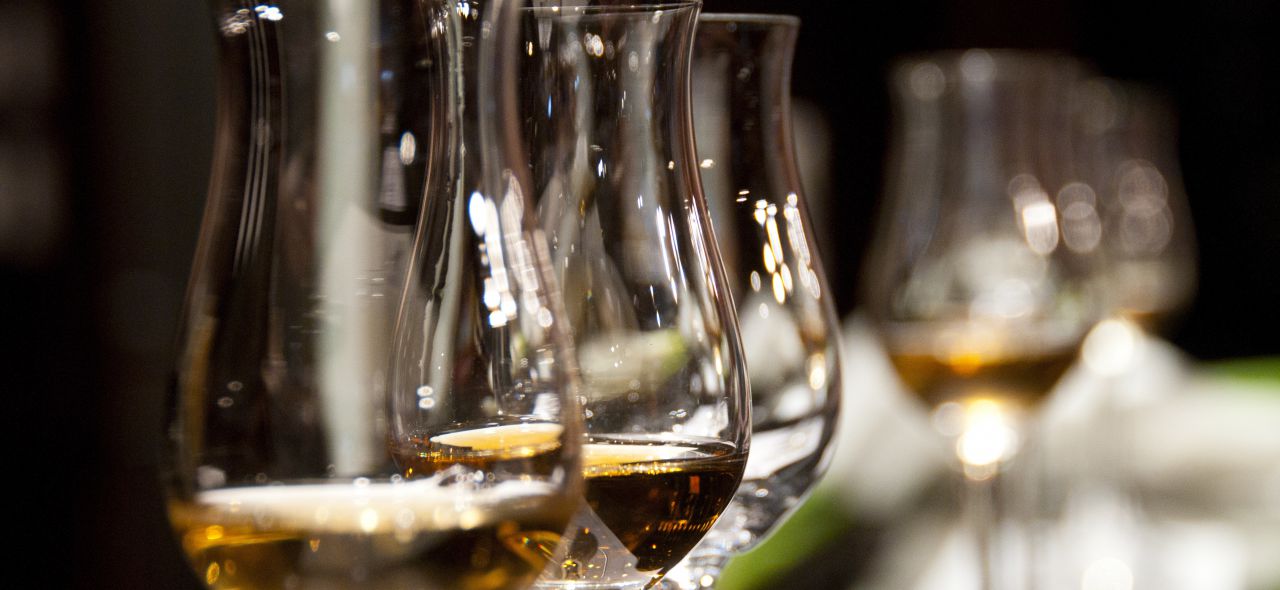 Goose liver & Foie Gras
Hungary is the world's second-largest foie gras "Libamáj" producer and the largest exporter. Goose liver is part of traditional Hungarian cuisine and a must try when visiting the country. The best goose liver is sweared by some to be available in Orosháza, but in most of the Hungarian restaurants in Budapest foie gras has a constant place on the menu. Accompany it with a nice glass of Tokaji Aszú for the perfect culinary experience.
Pick téliszalámi – "winter" salami
This unique smoked delicacy of the Pick Company has been created more than 130 years ago. It is a  top-quality product prepared from pork. Pick Winter Salami is the company's most famous product and it is available at any supermarket or grocery store in Hungary. It is an essential part of a Hungarian fridge.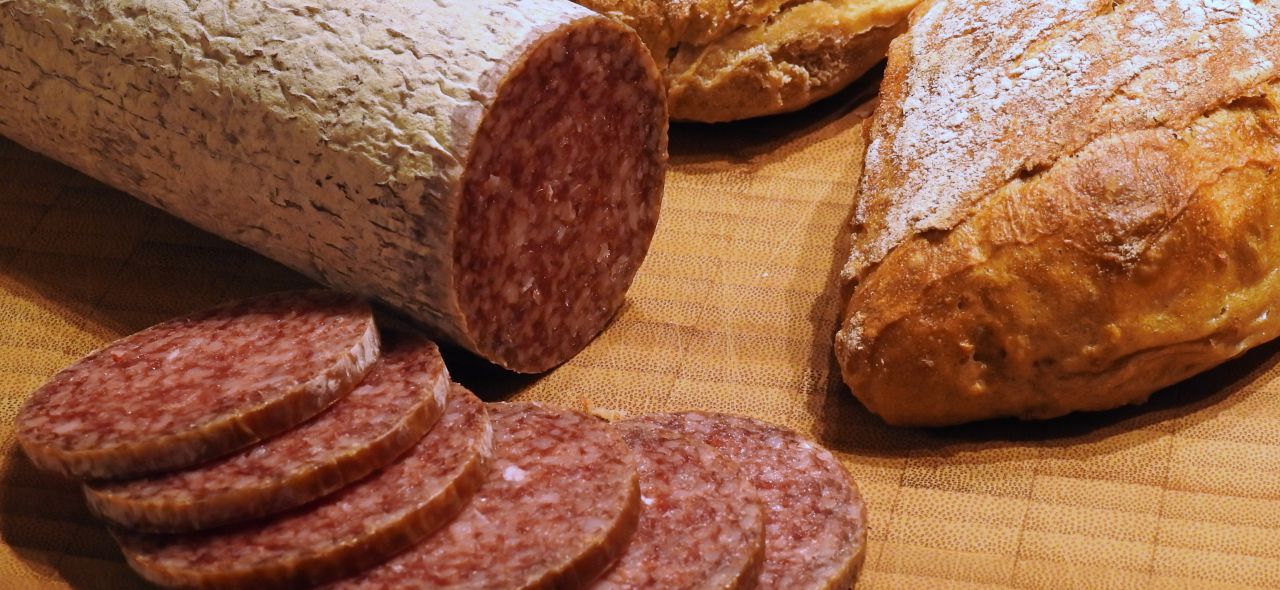 Chimney Cake
In the winter time when you're walking around in the downtown of Budapest, don't be surprised by the mouth watering smell of cinnamon and vanilla on every corner. The traditional winter street food for Hungarians is this tasty and warm delicacy, the Chimney Cake. A special sweet spiral cylindered bread made from sweet yeast dough baked over charcoal and coated in plenty of sugar. Be sure to try it while strolling around the streets!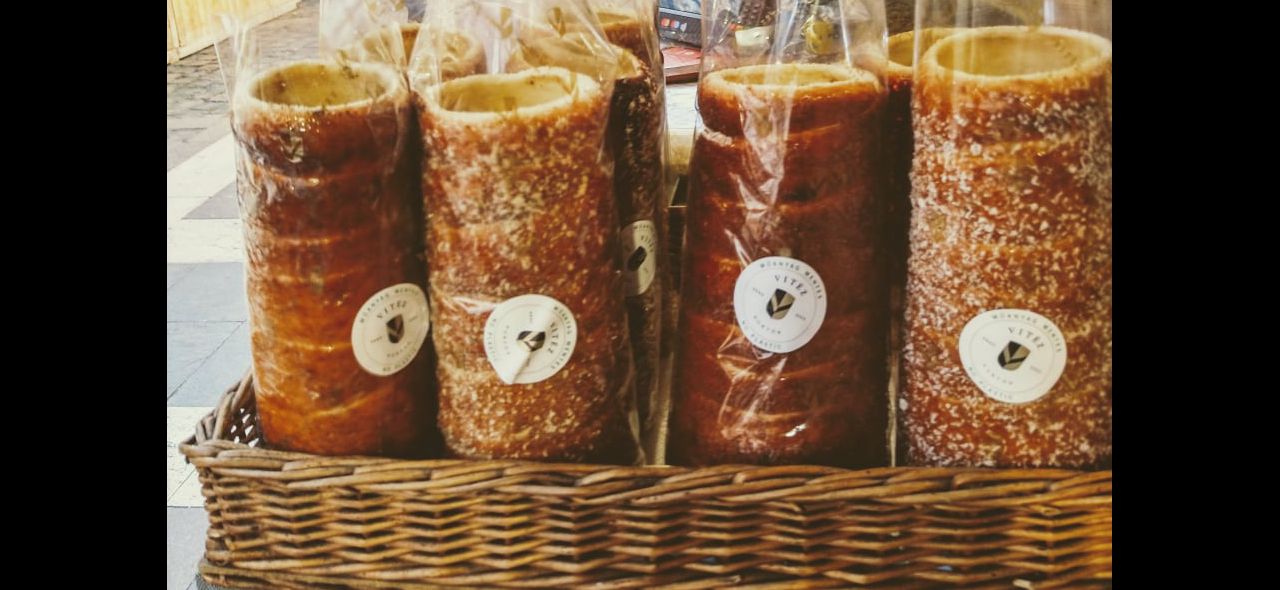 White Wine spritzer
A very simple but refreshing drink invented and enjoyed by the Hungarians, white wine & sparkling water or soda water. This is a typical summer cooler, you can choose the proportion 1dl wine 1dl soda is the small spritzer, 2dl wine 1dl soda is the big spritzer, but you can go further and vary the amount according to your taste. It is best prepared from fruity, flowery light, new wines.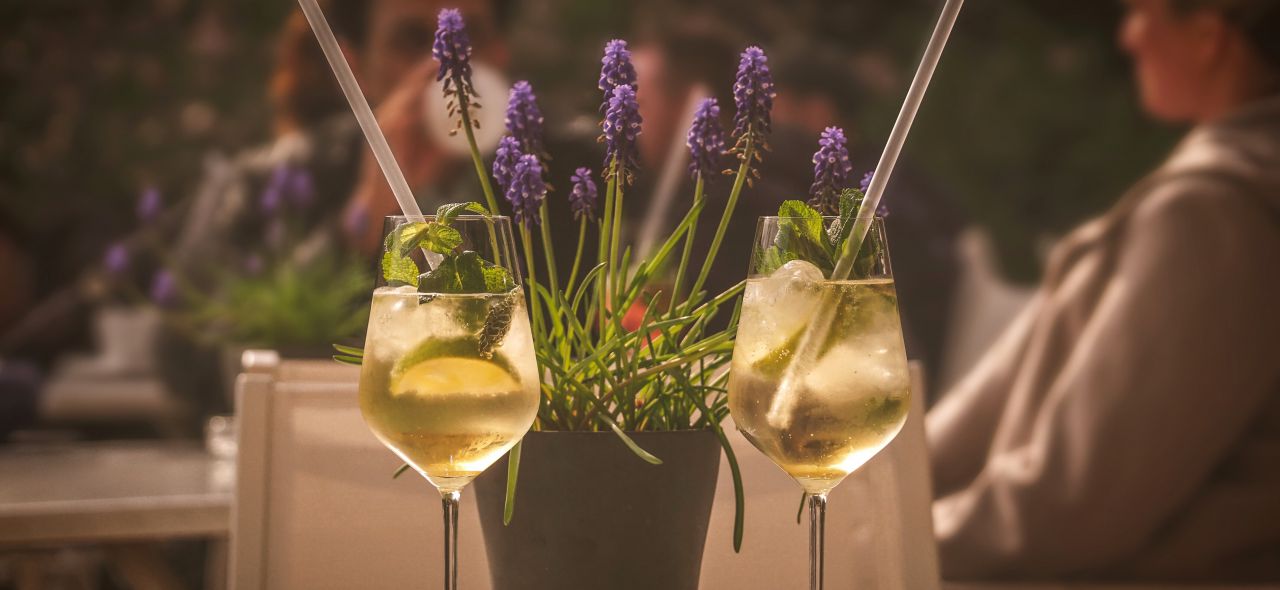 Erős Pista & Piros Arany
Both product are made from ground up paprika. The Erős Pista is a must have accessory on every family's Sunday table, we season the soups with it to make them hot. Piros Arany is perfect in sandwiches and with cold cuts.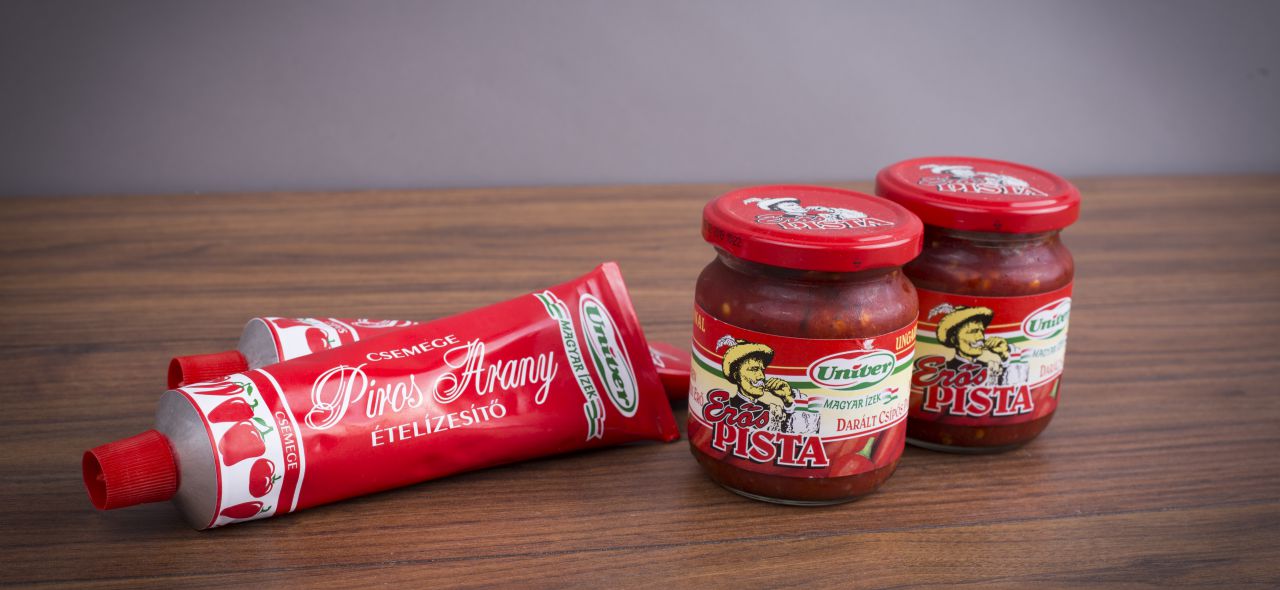 Gyulai Kolbász- Sausages
Besides the winter salami, sausages are very famous in Hungary, the best brands are from Gyula and Csaba. It is different from other nations sausages because we use a lot of paprika powder in it and we make it from mangalica pig and other high quality breeds. There are soft and dry ones, just like spicy and regular ones. Maybe it sounds strange, but it is a perfect choice for breakfast with fresh bread, cheese and spring onion.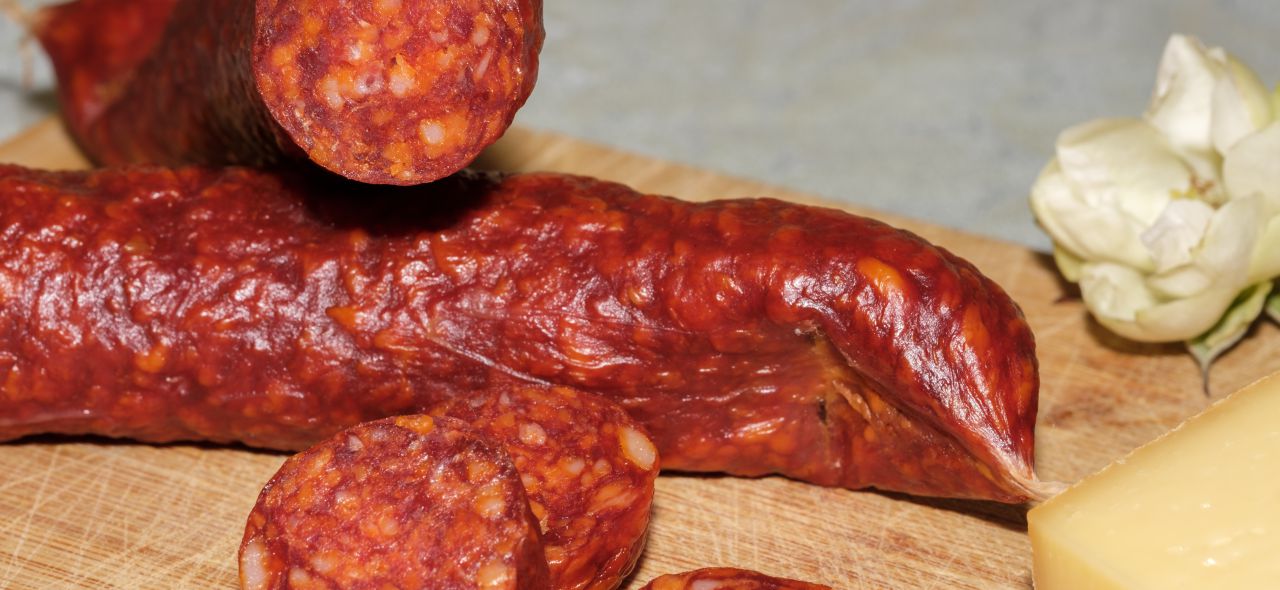 Szegedi és Kalocsai fűszerpaprika – Grated paprika powder
In Hungary we started to use the paprika in the middle of the 16th century, during the Turkish invasion. Turks brought it to the country and it was a love at first site – at least there was one benefit of the 150 years of oppression. For sure ground paprika is the basic element of the Hungarian Cuisine, an essential ingredient to prepare a traditional Hungarian food, accompanied with grease and onion.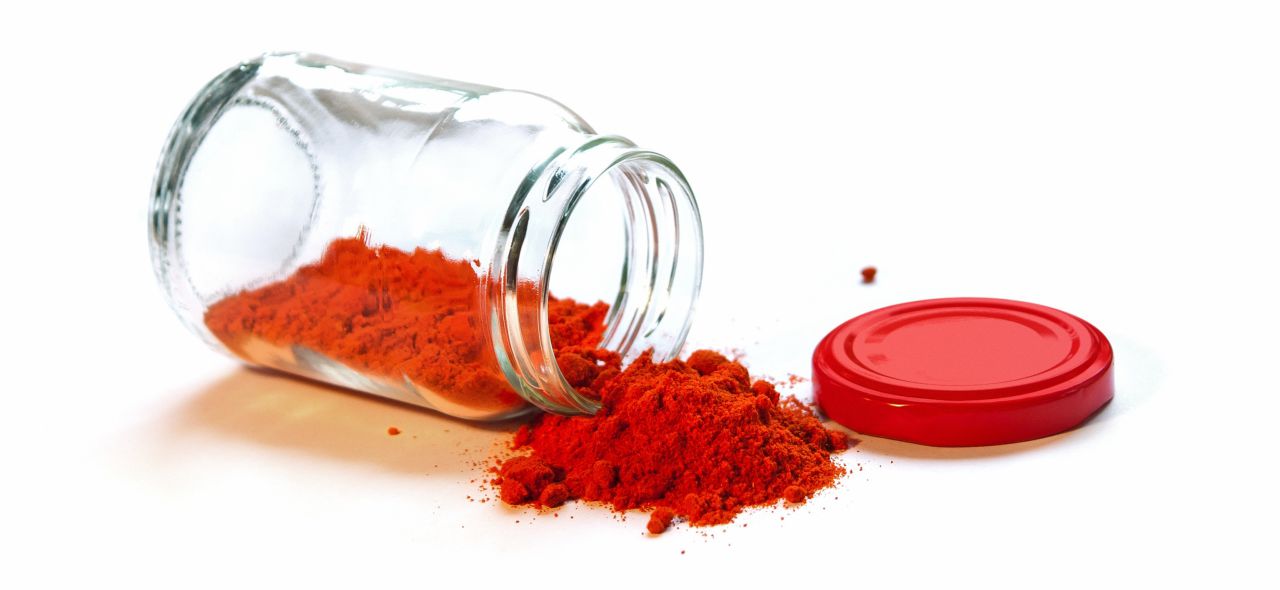 Bull's blood of Eger
Bull's blood is a special couvet from Eger. The name originated from the middle of the 16th century, when Eger was under a Turkish attack. The defenders of the castle drunk a lot of red wine, when the red liquid was running down their beard, the Turks taught that their special power comes from a strange habit, that the Hungarians drank bull's blood. We will never know if this perception helped the defenders, but in the end they have won the battle. Besides this story it is a really tasty, full bodied red wine, a mixture of different red grapes from the Eger wine region.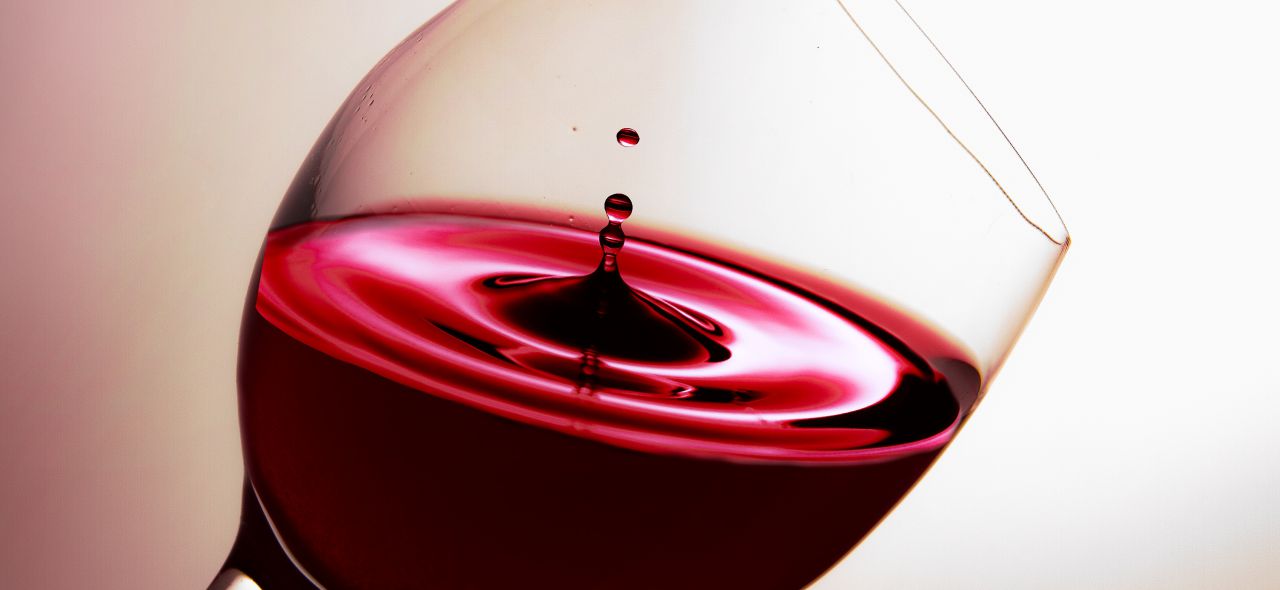 Hungarian grey cattle
Grey cattle is an ancient breed of beef cattle, living traditionally on the Hungarian Great Plain. Their number was decreasing until 1960's but locals started preserving them and treating them with special care since they became Hungarikums. Nowadays you can see them in Hortobágy as part of a tourist attraction, since Hortobágy National Park became a UNESCO World Heritage, Hungarians put a lot of effort to protect these beautiful, reckless and powerful animals.
Károly Gundel's gastronomic heritage
Károly Gundel is one of the most important people in gastronomy and catering, the first master of Hungarian cuisine. He gathered knowledge from his travels abroad to England, Germany, Switzerland, France. He wrote many professionally significant books, which are still quoted by Universities like the Budapest Business School. He opened a grandiose restaurant in 1894 in the heart of the City Park, which is meaningful and iconic to this day, a real status symbol. Loved by locals, frequented by politicians and tourists. If you visit the Gundel Restaurant try the famous "Gundel pancake" a unique Hungarian dessert.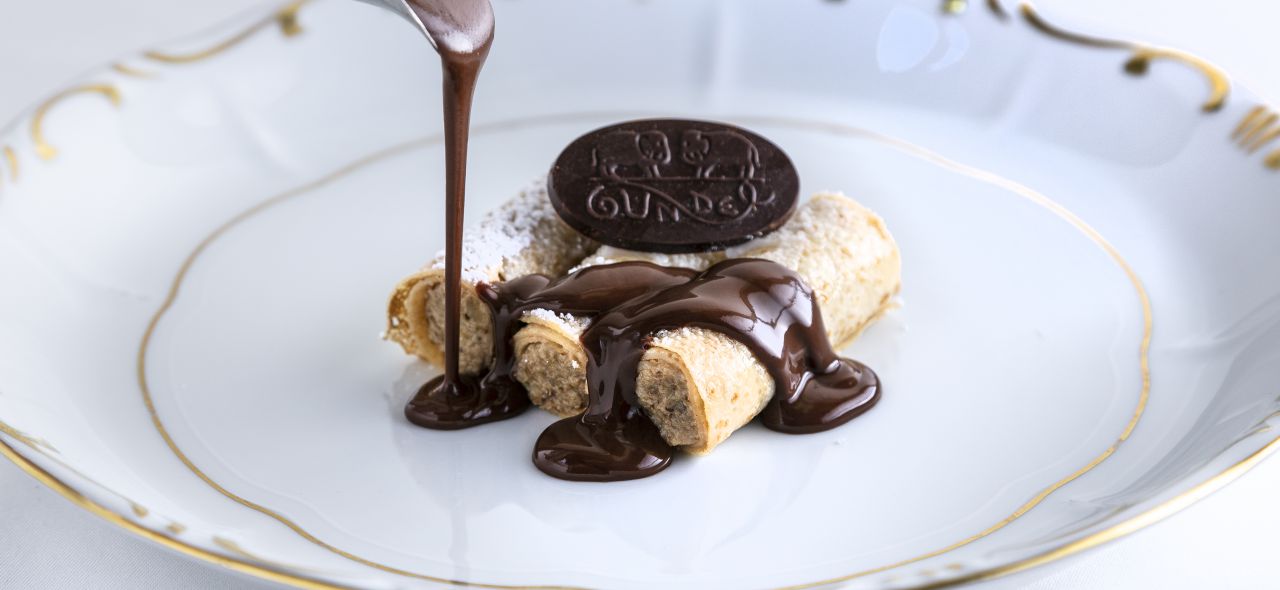 Fisherman's soup of Baja
Traditional Fisherman's soup is connected to Christmas, although Hungarian families prepare it all year round, it is still a Christmas tradition! There are several ways to prepare it, depending on the traditions of the region where you're from, but the main component is a lot of paprika and river fishes like carp and bream. The fisherman's soup of Baja is the one that most people prefer, the main difference is that this kind of soup contains pasta as well. It has a totally different taste comparing with the fish soup of the mediterranean cuisine.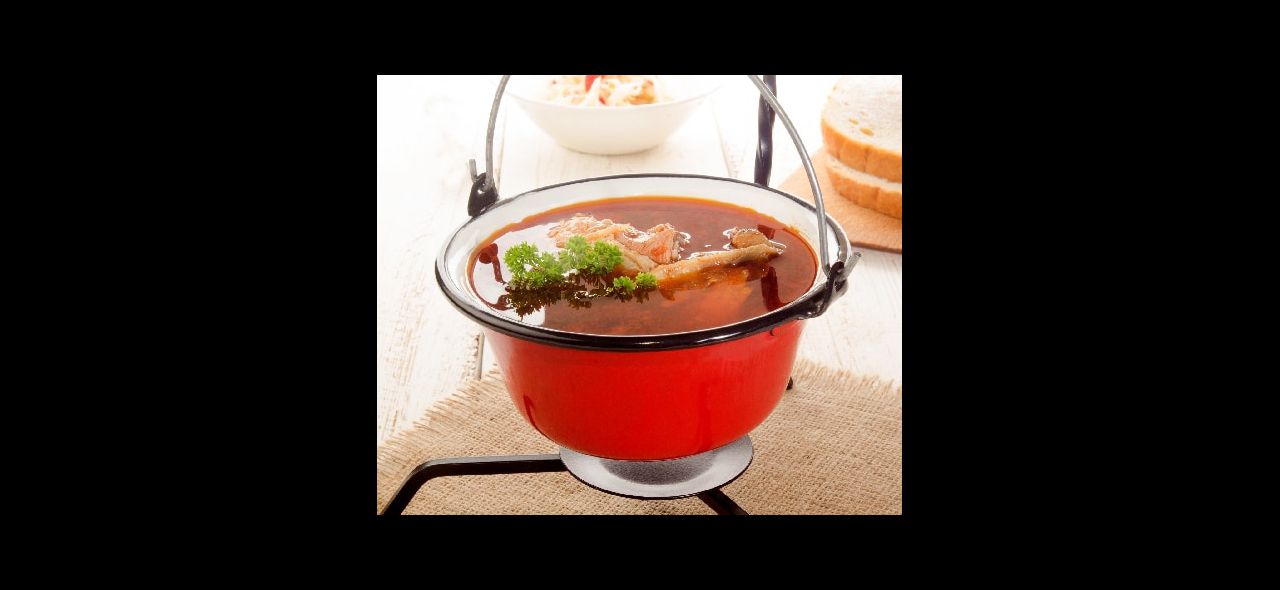 Dobos cake
József Dobos, a great Hungarian confectionaire created this delicious cake in 1884. The main purpose to create this cake was to create a nice dessert which is easy to keep fresh for a longer time, than other delicacies, because the cooling methods weren't that advanced back in those days. The Dobos cake became very popular fast, because of the new ingredients he used, and the classic elegance of this new sweet.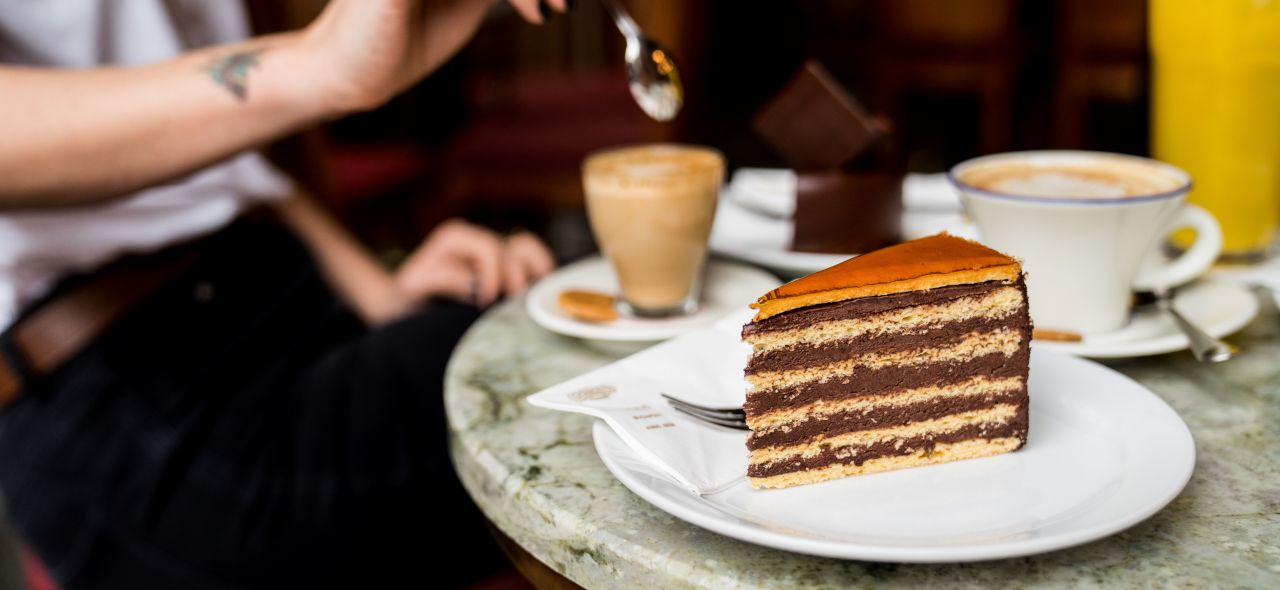 Béres csepp – Béres drops
Founded by Dr Béres József in 1972, this medicine was invented when Dr Béres tried to find the cure for his brother's cancer. It includes a mixture of trace elements and minerals what's usually missing from an average human body. According the experiences it has a real positive effect on human health and some families swear by the great effects it has on the body.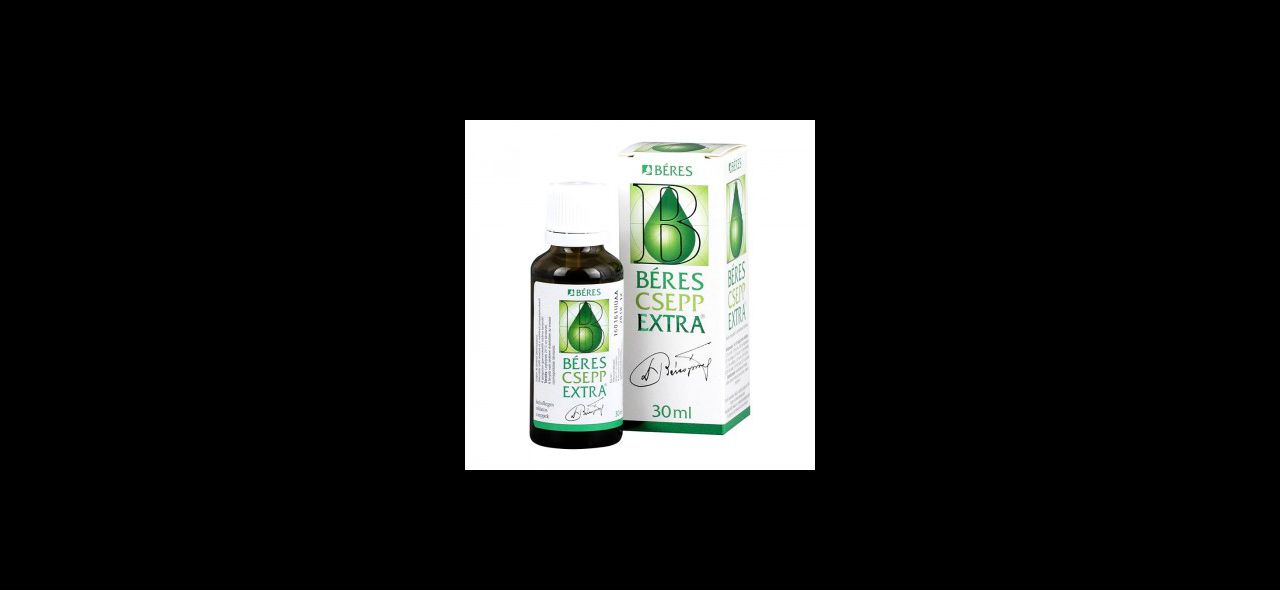 Lake Hévíz
Not too far from Budapest in the North Balaton region there is a magical place called Hévíz – and the Lake of Hévíz, the so called "spring of life". This is the World's largest biologically active natural thermal lake which is able to refresh body and the soul. Therefore it is not surprising that Hévíz is the center of thermal water based treatment. The water here is rich in carbonic acid, sulphur, calcium, magnesium and hydrogen carbonate. The positive effects of the thermal water are well known, the water is most effective in curing back, neck and spine pain, easing joint disease, and it is useful after care in rheumatologic problems or accidents.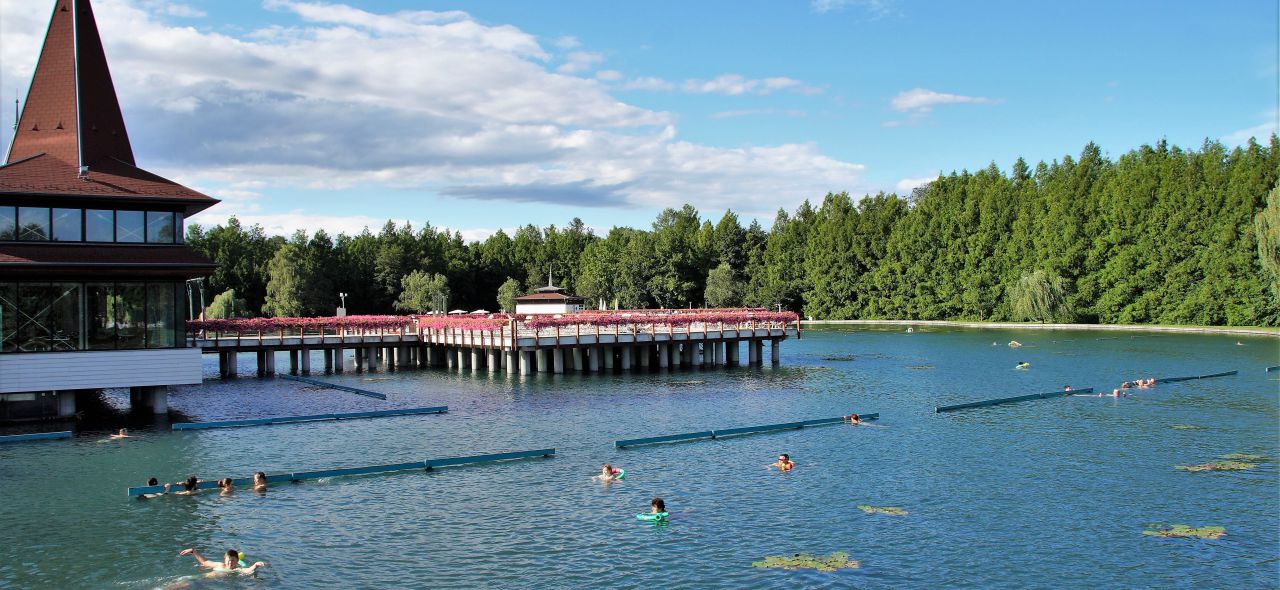 Busójárás – Busó walking
Busójárás is an annual celebration in Mohács – in a little south Hungarian city - to say goodbye to winter and greet spring. The celebration include folk music, masquerading, dancing, and a special carnival atmosphere. The "sokác-sokci" balkan ethnicity who settled in Mohács brought this tradition, and now it became a beloved event of Hungarians and tourist as well.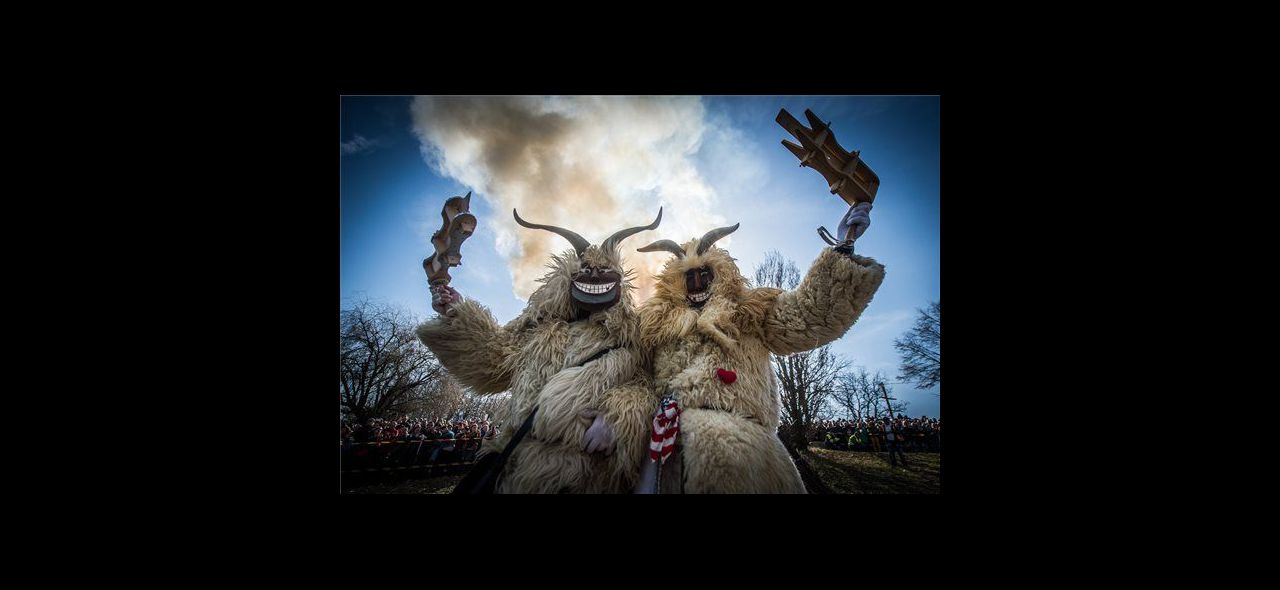 Matyó folklore
"Matyó land" is situated on the North part of the Great Plain in Hungary. People living here are the Matyós, and they are famous for their traditional folk wear, the embroidered clothing. The special flower patterns are truly amazing and crafted to the smallest details. At the turn of the 19th century, the special Gothic style women's clothing of Mezőkövesd was already one of the best known peasant attires. Nowadays it is living it's renaissance, fashion designers use these motives with love in their new collections.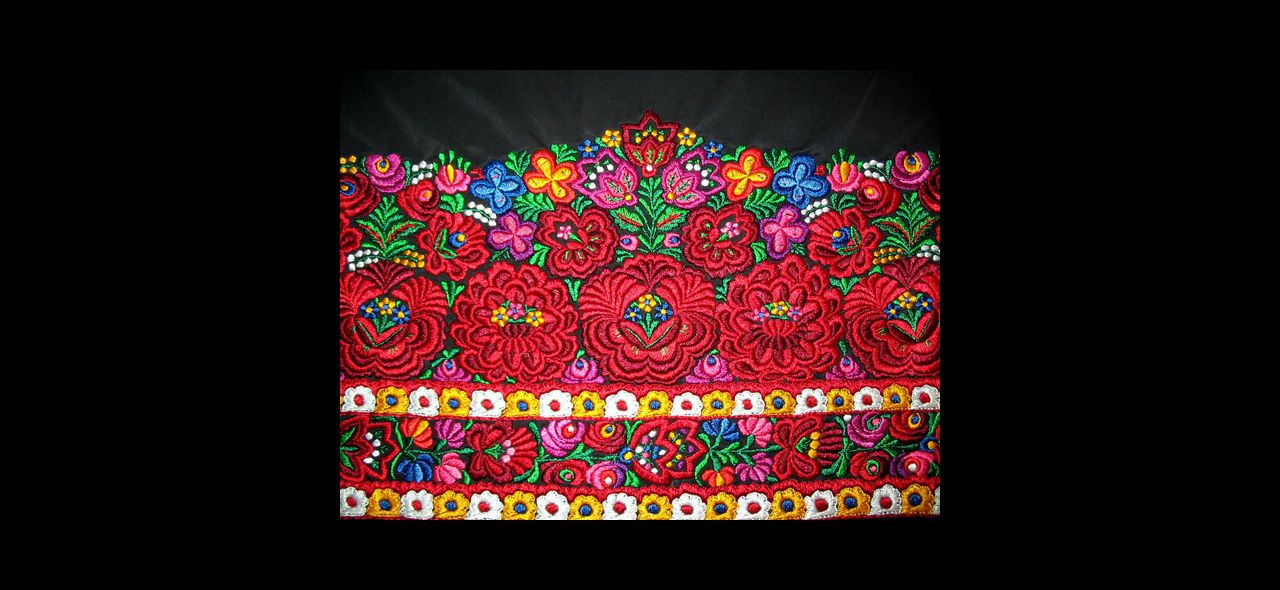 Herend Porcelain
Herend is the hometown of the most unique and exquisite hand painted porcelain. Founded in 1826, Herend manufacturing produces dinner sets, tea sets, beautiful ornaments, vazes, bowls, all hand painted and prepared with special care. It was a symbol of being wealthy in the middle of the 19th century, it was a privilege to own a Herendi in your household. Royal Courts ordered it from all around the World, and still nowadays they are held in high esteem. Today, we have 16,000 different white shapes and 4,000 different painted patterns, for a total of about 64 million different porcelain products.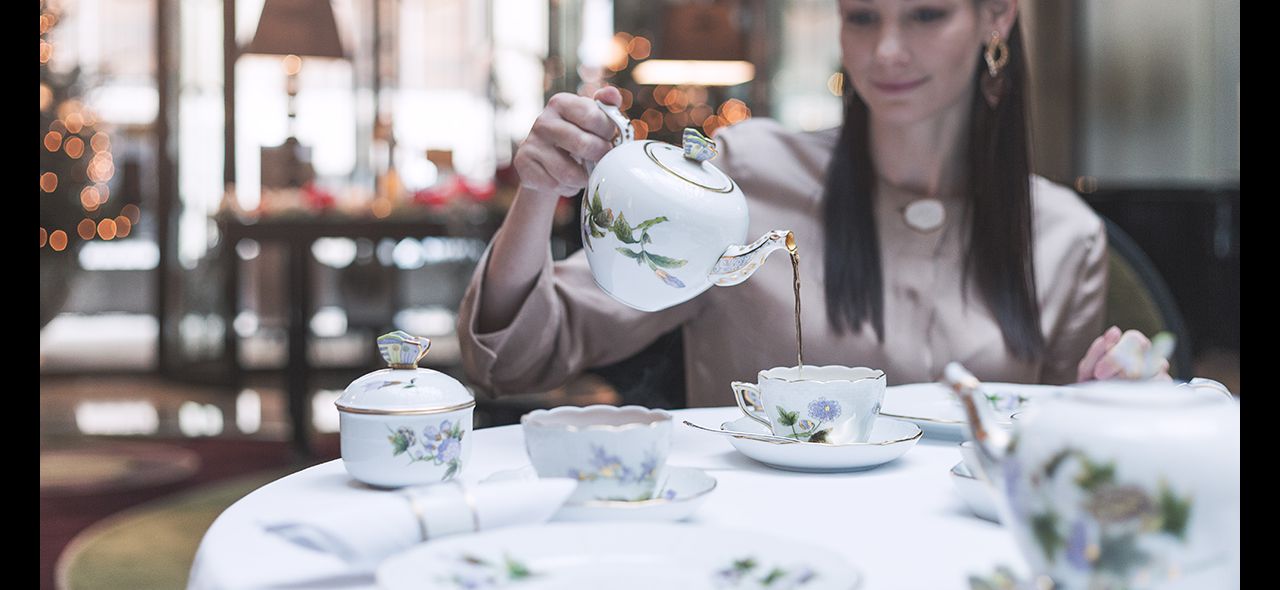 Halasi Lace
Lace of Halas is a 110 years old handicraft Hungaricum. Mostly used as an exclusive decoration of the rooms and halls. Even Pope John Paul II. was gifted with a Halasi Lace while he was in Hungary.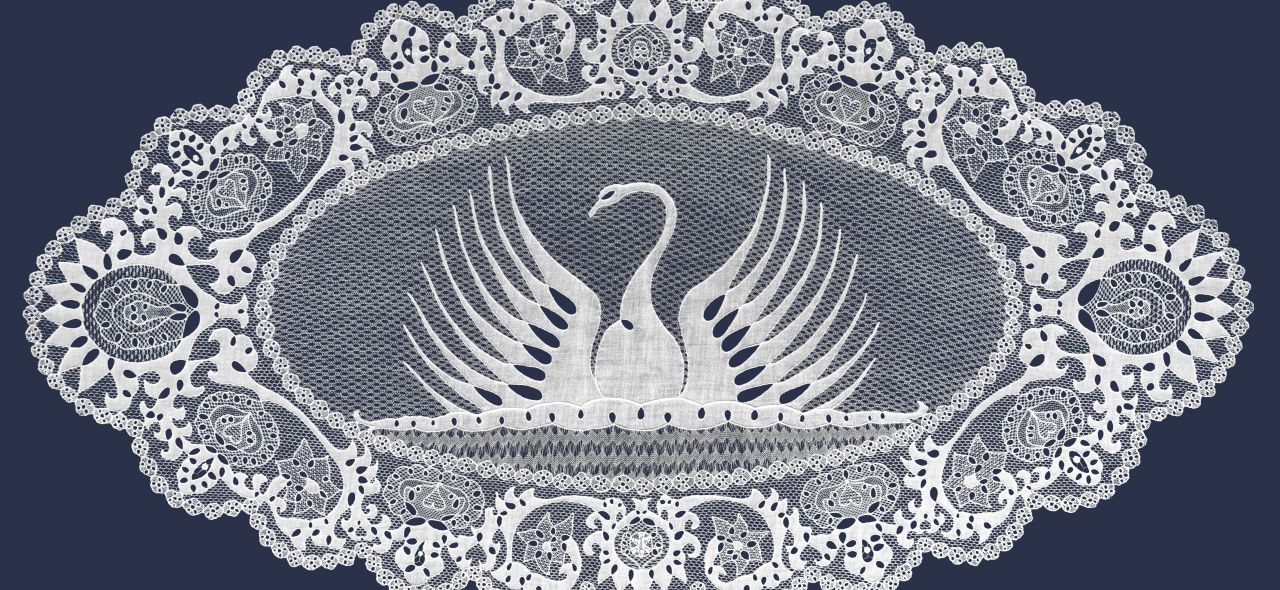 100 member gypsy band
Members of this World famous band are mostly people with gypsy origin, they create real cultural and musical value with their performance. They play classical music, but also traditional Hungarian gypsy music. It was founded in 1985, and it has been a great success ever since, as a real Hungaricum.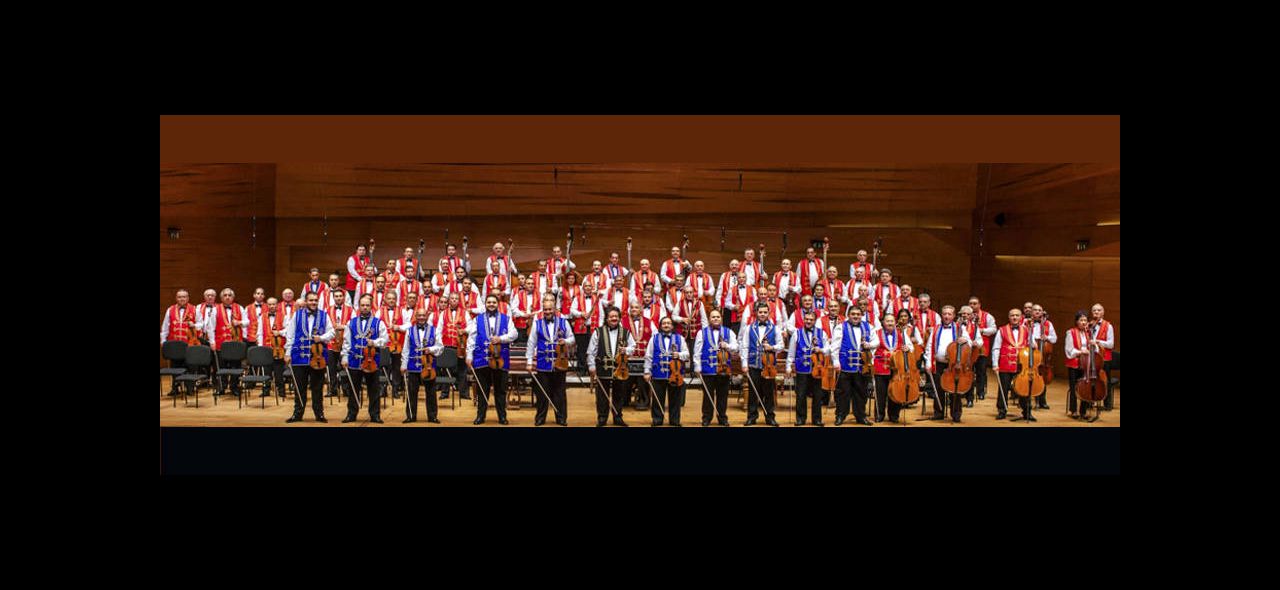 Puskás Ferenc
Puskás Öcsi was the greatest Hungarian football player ever lived, and one of the World's best footballers also. He not only played in Hungary but in Spain as well, his nickname was Pancho. He was part of the Hungarian national team 85 times, and 4 times of the Spanish national team; three-time Champions League (BEK) winner, Champions League top scorer twice, best scorer in Europe (1948), European Champion scorer with 10 goals (European Cup 1948-1953); He scored 4 goals in a BL final (1960), scored 84 goals in the Hungarian national team. He was the XX. century's top scorer. The only one in the World who was able to score a goal on the World Championship (1954), Olympic (1952), European Championship (European Cup, 1953), Champions League (BEK, 1960) and World Cup Finals (1960). Puskás Öcsi was the captain of the so called "Golden team", and still nowadays he is one of the biggest symbols of the country. He passed away in 2006, but he lives in every Hungarian's heart.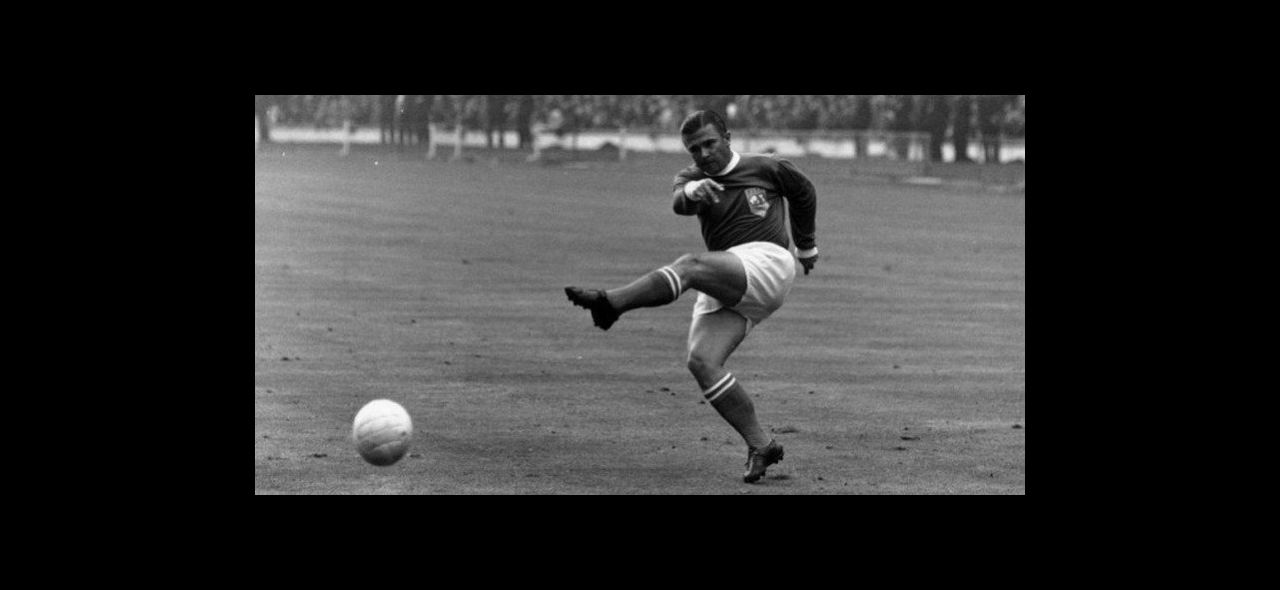 Source of pictures and illustrations: pixabay, Zwack Unicum facebook, Hungarikums.hu, Gundel.hu, kígyópatika.hu, mohacs.blog.hu, szeretlekmagyarorszag.hu, budapestarena.hu, szatmar.ro, Gerbeaud café, Four Seasons Hotel Grashem Palace